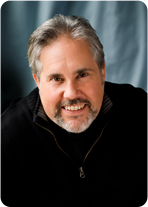 From the beginning of time, Griots, ancient storytellers, have extolled the benefits of life lessons handed down to generations through stories.
Life Lessons… what exactly does that mean and, more importantly, how can you best learn from them? In "What's In Your Tool Kit?", Kevin Gillespie discusses the concept of learning from your own experiences and using these lessons or "tools" to further your success. He offers easy, specific practices and tools, designed to bring awareness to our thoughts and actions. The key to finding our own life lessons allow us to dive deeper into life than ever before. Building awareness of the tools in your tool kit will bring powerful changes in your life. It will help you become more successful in the workplace and your personal relationships. "What's in Your Tool Kit?" will bring startling awareness to who you are, the way you live and what's necessary for you to become more successful than ever before.
In everything you do. Hearing Kevin's stories will fill you with purpose, power and the tools to unlock your own unlimited potential. Kevin Gillespie is available for speaking engagements, to lead retreats and to coach clients. Kevin, originally from Detroit, grew up in Paris, France, and now lives with his family in Ann Arbor, Michigan.